OCTOBER 4 - OCTOBER 24
HarmoNYom in collaboration with Robert Browning Associates presents
Women's Voices Festival
A Celebration of Women in Indian Classical Music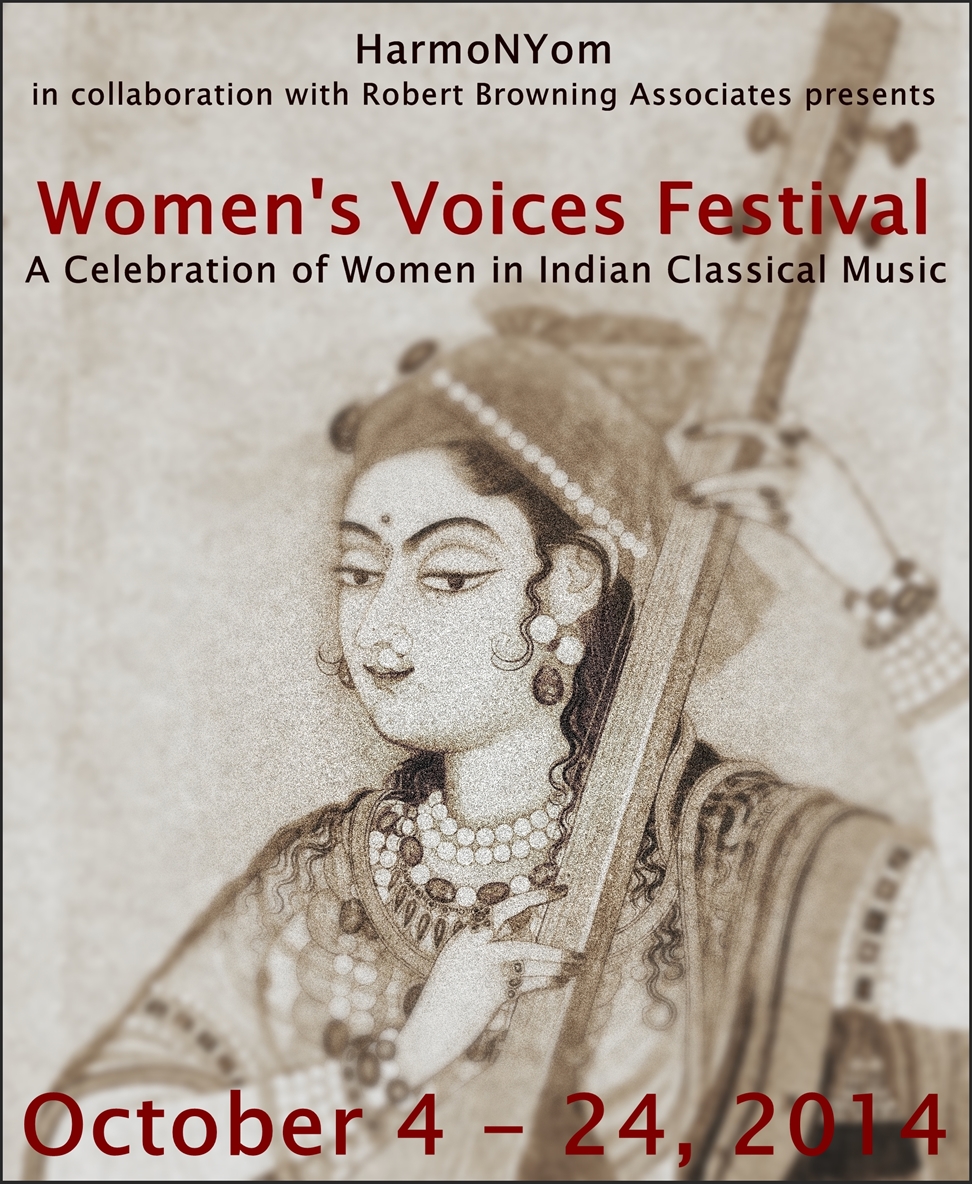 Women's Voices Festival,
taking place in October at the intimate Saint Peter's Church, is an innovative new series that celebrates the current role of women in classical Indian music – an illuminating art that has been male-dominated for centuries.
The series features:
 Soulful Roopa Panesar (October 4), rising young sitar star in the UK's Indian music scene who will be making her New York debut;
Hindustani vocal master Meeta Pandit (October 10), who has the distinction of being the first female musician in her famous musical family;
Versatile sitarist Anupama Bhagwat (October 17), one of the worldwide leading female instrumentalists in the gayaki (vocal) style;
And the brilliant teenage vocalist Anandi Bhattacharya (October 24), daughter of slide guitar maestro Debashish Bhattacharya, who will be making her New York debut.
+ 7PM pre-concert talk
Each concert is preceded by a talk with Indian music specialists curated by author
Kavita Das about the evolution of female artists in Indian music.
Venue:
(Doors open at 6:30pm - Snacks will be served)
Saint Peter's Church
619 Lexington Ave (Entrance on 54th St. between Lex. & 3 Ave), NYC
www.saintpeters.org
Special discounts for series concert Online:
www.womenvoicesfestival.eventbrite.com
Suggested Donations: $30, $40 VIP (Front rows); $20 Students & Seniors w/ID
This series is made possible in part with public support provided by the New York State Council on the Arts (www.NYSCA.org) with the support of Governor Andrew Cuomo and the New York State Legislature.